It's that time of year again… the holidays are upon us.
And this time around, our country is in dire need of a serious perspective reset. It's been a year of challenge and stress like we haven't seen in a very long time.
You're a pastor called to offer hope and encouragement to your flock. And it seems God has orchestrated this time of year as a true gift to you and the people whom you serve.
How? What gift? you might ask.
Thanksgiving. It's right around the corner, and we urge you to take this perfect opportunity to bring inspiring truth and perspective to your congregation by preaching on the power of gratitude.
As you consider it, let us unpack some tips on developing your sermon outline. These can actually be used for any sermon theme throughout the year.
If you're uncertain about taking on a sermon or series based on thanksgiving, perhaps this recent article will help you process the benefits and possibilities.
Pick a Passage or Theme
If you're ready to create your Thanksgiving outline, start by deciding which route you'd like to take. If you're still unsure about the "why" behind preaching a Thanksgiving sermon, see this article to help you weigh your decision.
Making a choice could depend on your preferred preaching structure (read more about finding your preaching style).
If you pick a text, you're landing in a specific chapter or paragraph of Scripture and preaching through it for your sermon. Not only does this approach allow you to focus on studying just one passage, it also narrows your sermon's focus.
If you pick a theme, you're going to explore a few different passages or verses that support your theme. This allows you to cover a broader swath of material, but can carry the tendency to be too broad.
Either way is fine, but try to avoid doing both — stick to your decision and trust it!
Study the Text(s)
Having landed on your approach (text or theme), you should now have one or more Scripture passages to dig into.
Study can involve a lot of steps depending on your time and resources available, but it should involve at least these two:
1. Read Carefully.
As we study God's word, we should ask and answer a number of questions (whether in our heads or in writing) that force us to seriously engage the text of Scripture.
For a list of good questions to ask yourself as you study, see our full article on writing sermon outlines.
2. Listen to Others Through Commentaries or Contemporaries.
We will always gain more in our studies if we lean into the insights of the community of faith.
Trusted believers in the local community. Some preachers develop a formal group who meet regularly, while others seek input from others in their local church.
Commentaries. Through remarkable technology, it affords us the opportunity to 'listen in' to many wise interpreters from a variety of situations and settings.
Every preacher would exhibit ability in Answering Bible Questions in general and they would also served to have at least a few single-volume commentaries on the whole Bible, like the ESV Study Bible, New Bible Commentary, or Bible Knowledge Commentary.
Ask Some Crucial Questions
Preaching is not primarily informational, it is transformational.
Thus, we can't just communicate what the text means, but how it applies — individually or collectively. Consider asking questions from various categories to help unearth applications and implications.
In our full blog article, we uncover super useful questions under several categories. Check it out for further details.
Pick an Angle
Picking an angle is about deciding what will give the sermon its structure and unity.
An "angle" is the organizing principle, the coat hanger that everything must link to. It's like a "big idea," a sermon proposition, or even a sermon title.
If you'd like more info about what this means and examples of how to do it, visit our full blog article here.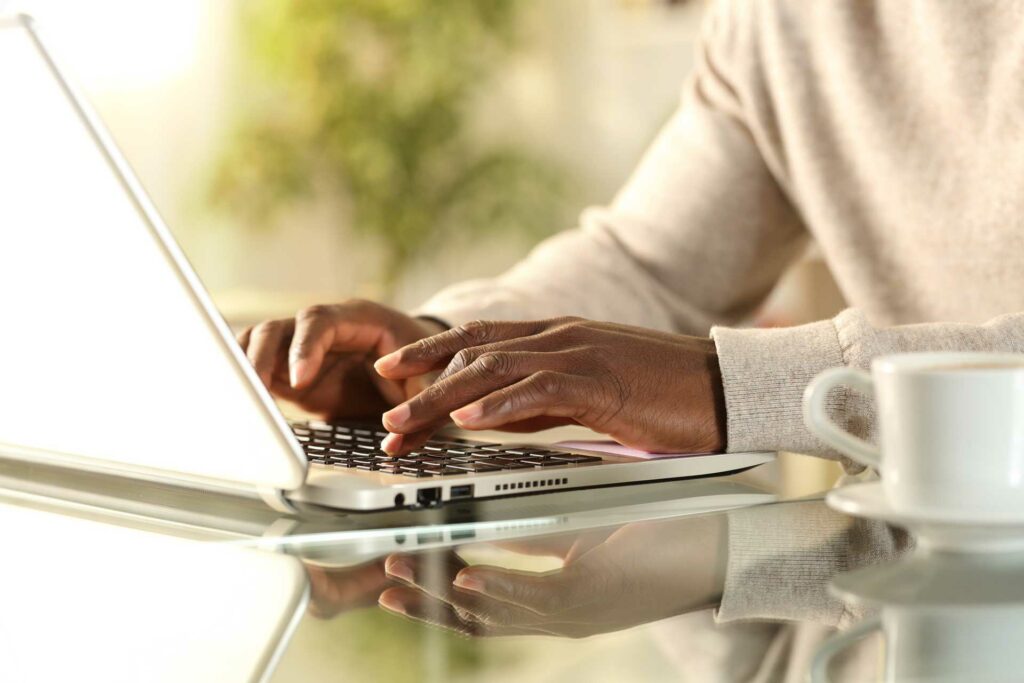 Decide What Kind of Outline to Use
While the sermon angle is the frame of reference or the organizing principle, the outline is the actual flow of the sermon.
The angle is like what the movie is about, but the outline is like the storyboard that moves that point forward.
Below are six of the most common sermon outlines.
For examples of how you could preach 1 Thessalonians 5:18 with each outline type, see our full blog article.
Traditional Three-Points
Similar to the essays you wrote in high school or college—you introduce a topic, expound on three points relating to it, then conclude by recapping what you've discussed.
Me-We-God-You-We
Created by Andy Stanley, this approach helps you communicate one big idea from a particular passage of Scripture conversationally.
Verse-by-Verse Running Commentary
Preaching in this style allows you to delve into the biblical context, history, culture, and difficult-to-discern meanings found within your text. But be careful! If done poorly, it can ramble and be confusing.
The Defender's Outline
Helpful for apologetic sermons or messages about more controversial issues, but also a sympathetic approach for getting people to engage with their doubts or suspicions.
The Children's Leader
Developed with children's church leaders in mind, this format centers on mixing things up and giving listeners distinct reminders of what you're teaching that day.
The 5 C's Youth Sermon (Capture, Connect, Consider, Collide, Call)
A helpful way to grab attention and drive one key idea home.
These outlines are embedded into Sermonary, our word processor, developed specifically for writing sermons, and we have a helpful article explaining each in greater depth (with videos).
When in doubt, don't get too cute. Just go with the Traditional Three-Points (people are used to stories with a Beginning, Middle, and End). It's traditional for a reason: it usually works.
Wordsmith Your Outline
Once you have your outline style picked, it's time to put it together.
This step is easily overlooked and underdeveloped, especially for less experienced preachers. But spending a little extra time to craft the wording of the outline can make the sermon stronger.
Some ideas for wordsmithing your outline:
1. Try to use similar word and sentence patterns
Example:
Gratitude is more expressive than you think
Gratitude is more comprehensive than you think
Gratitude is more important than you think
It's sticky and clean. It's leveraging the power of similar structure.
2. Don't force alliteration, but don't ignore it either
Preachers like to joke about starting every point with the same letter. We should avoid forcing it — if every sermon uses alliteration, it's unlikely to be that memorable.
Alliteration is a valuable communication tool. Just because some people overdue it doesn't mean you should never use it.
3. Stop saying "things"
"Things" is one of the laziest words preachers use. Charles Koller says that to use "things" as a keyword is "like using a bushel basket or a wheelbarrow to carry three apples."
Instead of saying, "1 Thessalonians 5:18 tells us three things about gratitude," try something like:
"1 Thessalonians 5:18 challenges us to three commitments about gratitude"
It takes extra work, but do what you can to get "things" out of your preaching vocabulary.
4. Leverage the power of keywords and transitional verbs
The examples of the previous point all highlight the value of keywords and transitional verbs.
According to Koller, "keywords" should be plural, are better if specific and accurate, and are always a noun or a noun form of a verb or an adjective. For instance:
"This text raises . . . questions."
"The Lord makes . . . promises."
"The situation calls for . . . responses."
Flesh Out the Introduction, Illustrations, and Conclusion
Once you've landed on an outline, it's time to think about how the trip begins, ends, and what makes it interesting in between.
An Attention Grabbing Introduction
Good introductions are crucial to effective preaching. Rather than assuming the listener is interested, a good introduction grabs the listeners by the throat and says, "Hey! You're going to want to listen to this!"
There are many effective ways to grab attention—stories, illustrations, bold statements, jokes, emotion, provocative quotes, or interesting questions. Good preachers may not always use the same tools for an introduction, but they all give those listening a reason to care about what's coming.
Effective Illustrations
We all know that illustrations make a big impact in preaching by being memorable and creating "aha moments."
As listeners, we can only handle so much information and intensity before we need a mental break. Interesting, funny, or lighthearted illustrations serve as a "commercial break" that helps listeners stay engaged (or re-engage).
Some of the best sermon illustrations come from your own life. Check out this guide to finding good, personal sermon illustrations.
Illustrations are important and dangerous enough that it's worth reflecting on how to use them well. We have six areas you want to consider when finding and developing your illustrations. To check them out, learn more here.
A Smooth Conclusion
Sermons are like flights: you don't circle the airport for an hour, and you also don't want it to end with a crash.
How do you "land the sermon" well? H.B. Charles offers these seven suggestions. Here are a few:
Only conclude once. When you say, "Finally," you mean it. Avoid serial conclusions.
Run to the cross. Jesus should be the hero of every sermon. And the conclusion is a good place to point your hearers to Christ.
Leave a good impression. First impressions are lasting impressions. But so are closing ones.
Final Thoughts on Thanksgiving Sermon Outlines
If you're looking for a small way to make a big impact this year, we hope you'll seriously consider preaching a Thanksgiving sermon.
And remember: the principles we've outlined for writing a Thanksgiving sermon outline can be followed in creating nearly any sermon.
In this season, we hope God fills you with gratitude – especially as you study and create your upcoming sermons that will bring refreshment to those that listen. May He use this Thanksgiving to bring new perspective and peace to both you and your church.